To act, Speak, or Think
As one desires,
without hinderance, or restraint."
Only

a

Biker

Understands.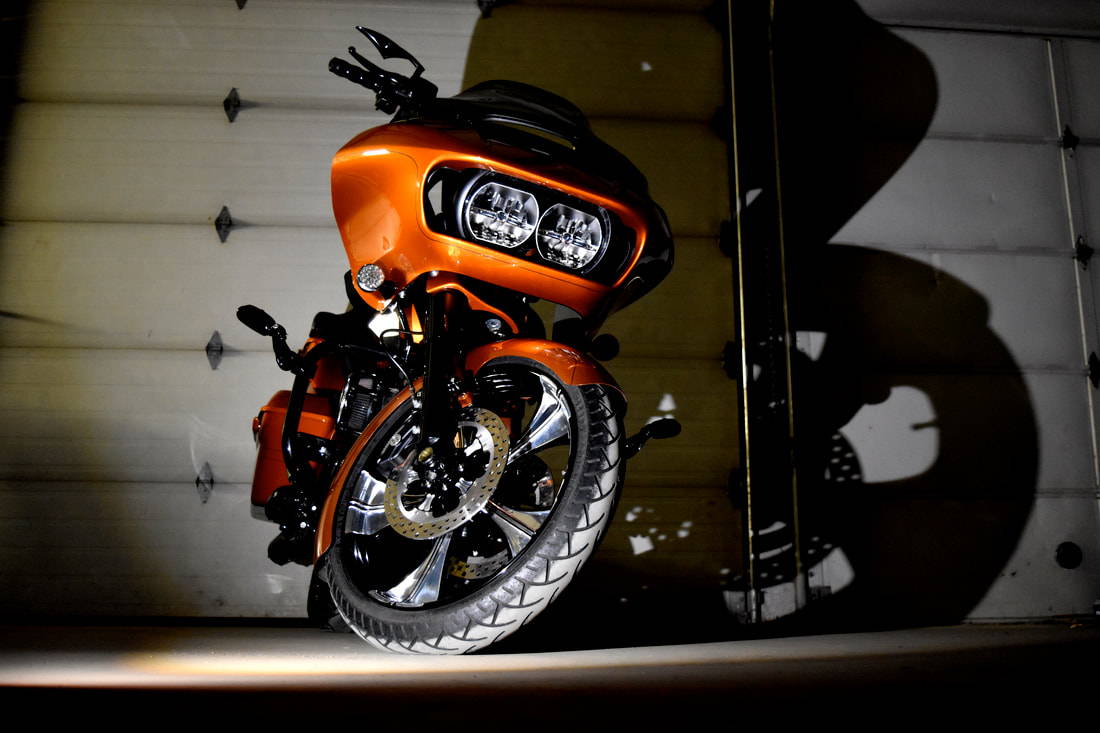 Freedom

- 2015 Harley-Davidson Road Glide Special (FLTRXS)
Full Ceramic
Power Polished
Lights Restored
Wheel Armor
Exhaust Coated
Leather Care
Engine Detail
Air Dried
Disassembly
---
Drago's bike worx 106 - Diablo 2.5 engine kit




* Drago's Stage 2 heads 1.9 intakes 1.615 exhaust valve & CNC port.




* S&S cylinders and forge pistons




* Drago's 580 cam




* S&S quick pushrods and tubes




* S&S Lifters




* Drago's Cam gasket and bearing kit




* 112 Horse Power & 124 Torque​​

Thunder-max super tuner
Drago 2-1 Dragula 1, 2-1 pipe, ceramic coated 3 stepped header

Aim pressure plate

Haden chain tensioner

Performance Machine Syndicate Wheels - contrast cut platinum finish, 21x3.5 front and 18x5.5 rear, with matching rotors, sprocket and matching air cleaner.

Progressive shocks (front lowered 2")
Slicker wrapped 21 front fender from Factory Match

12.5 Paul Yaffe monkey bars with tear drop mirrors with Avon grips, and HD hardware

All chrome powder coated black

All HD LED lights

Klockworks sport flare windshield

Custom Fire fighter points cover

Biketronics, BT2180 360RMS amp and focal 6.5 speakers
---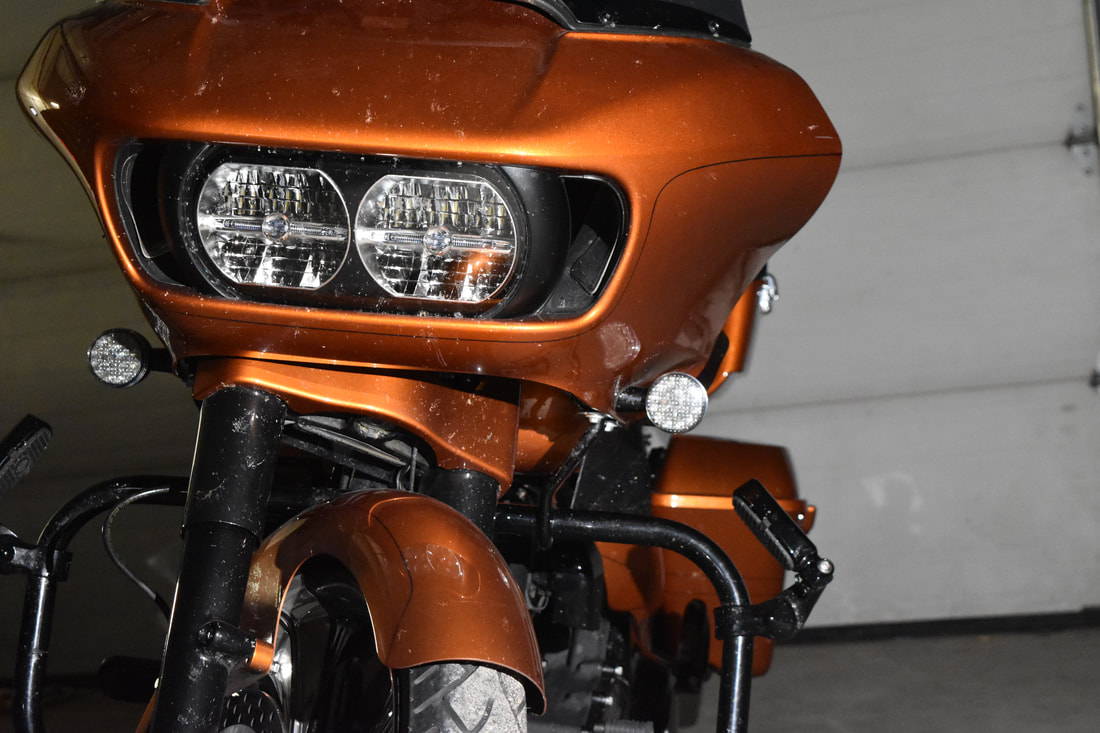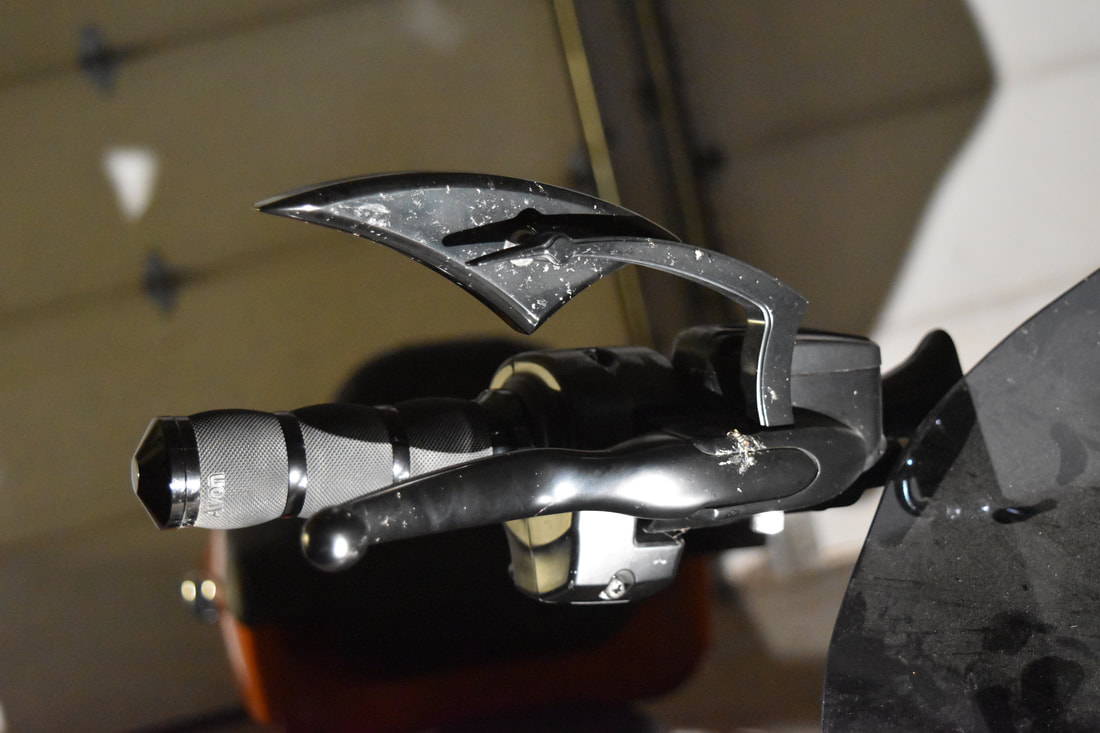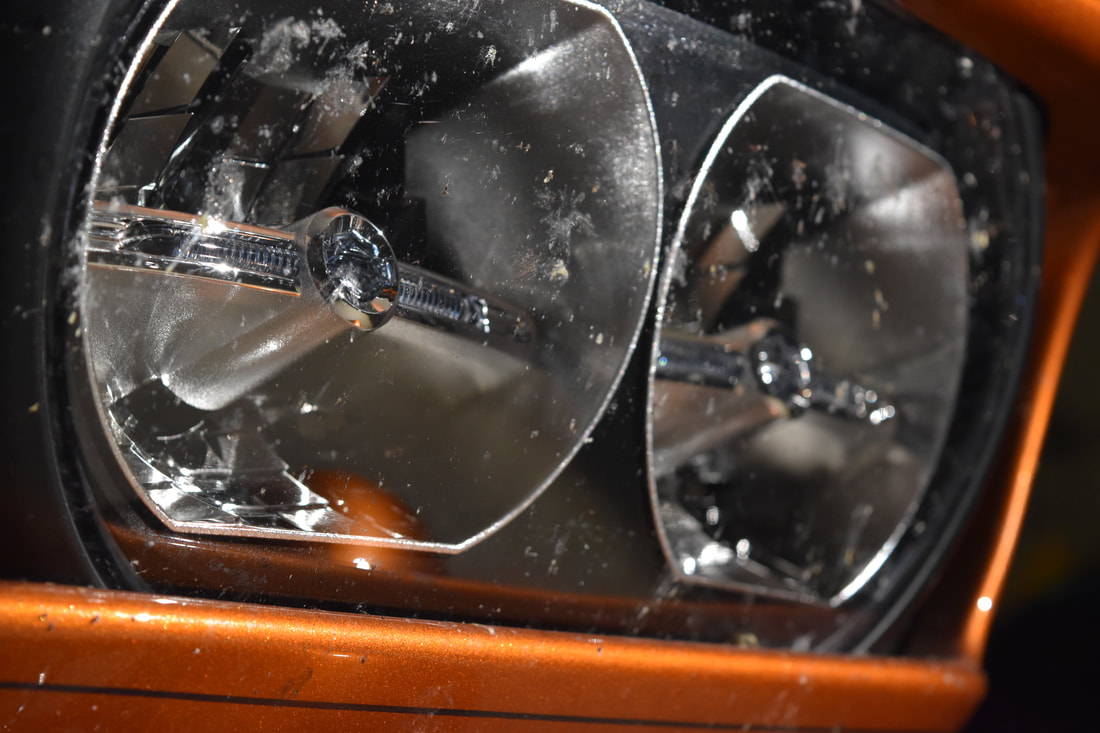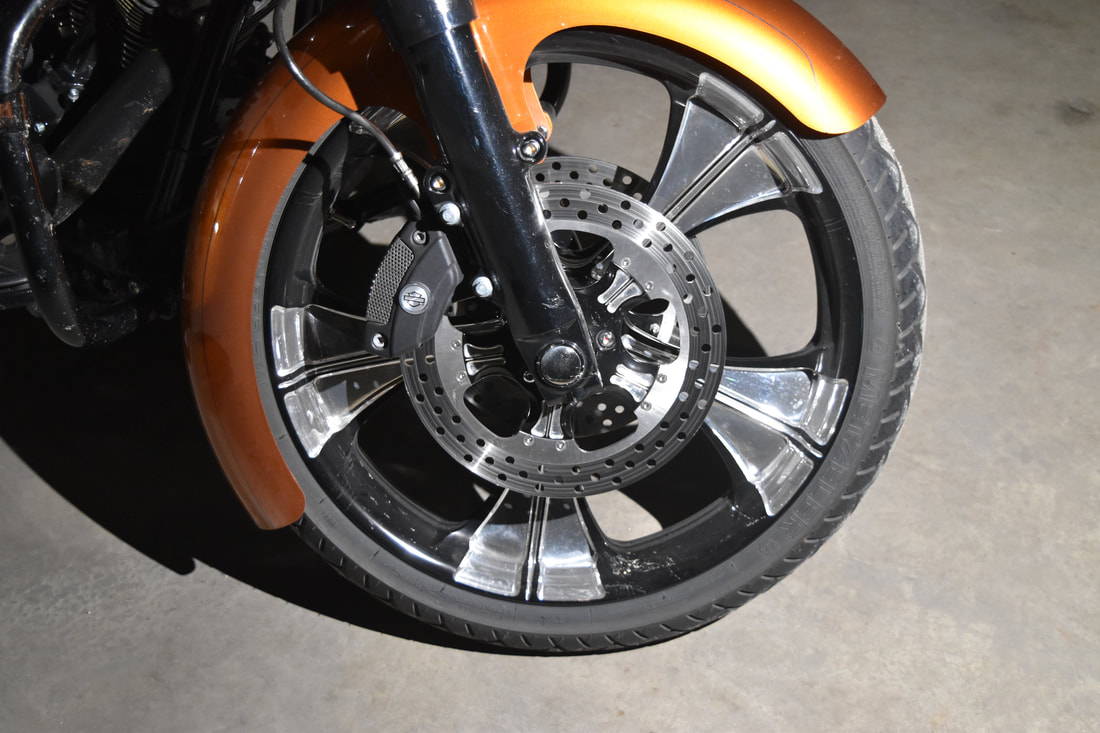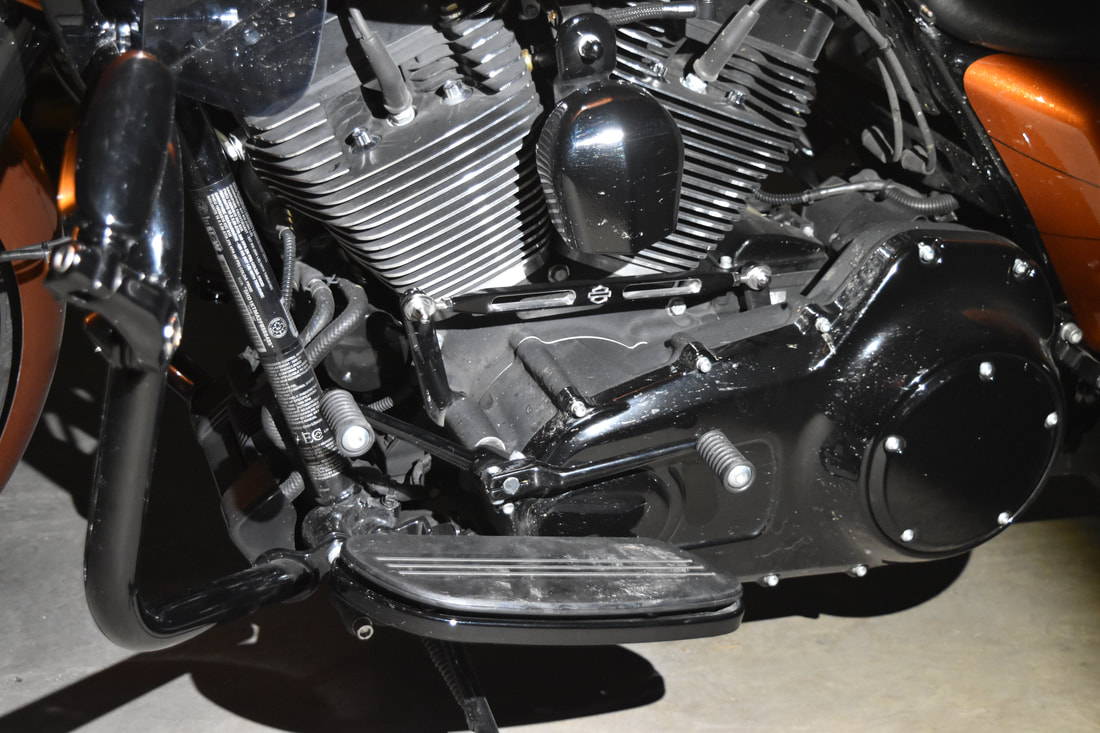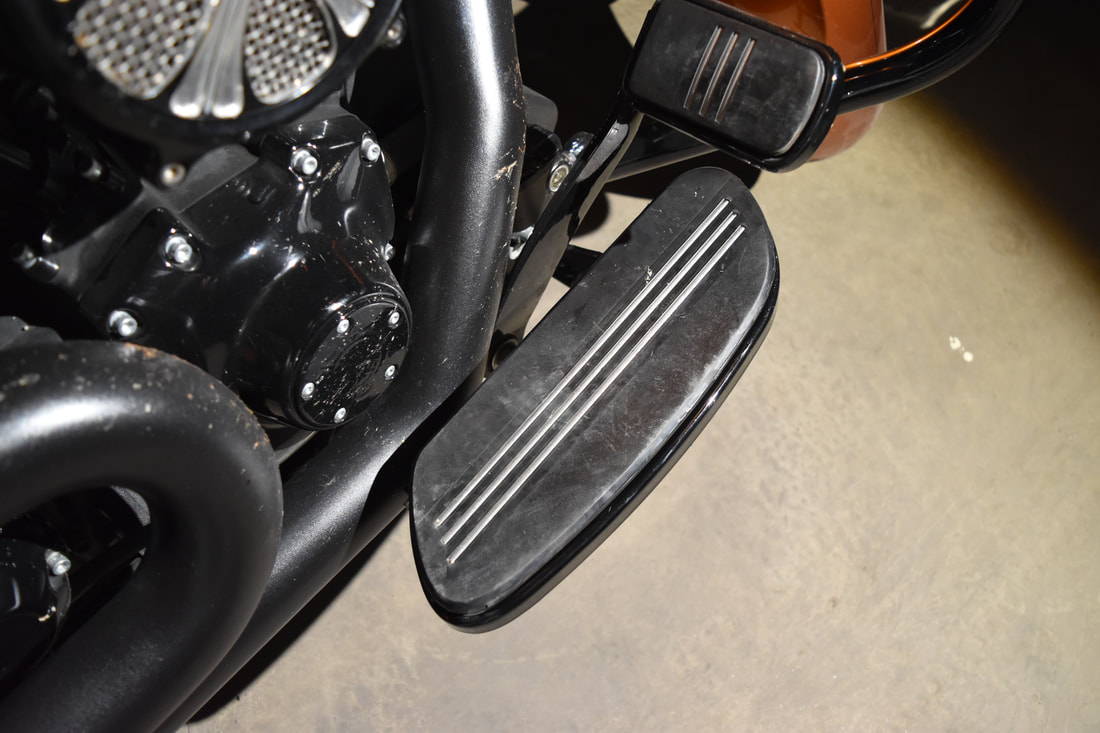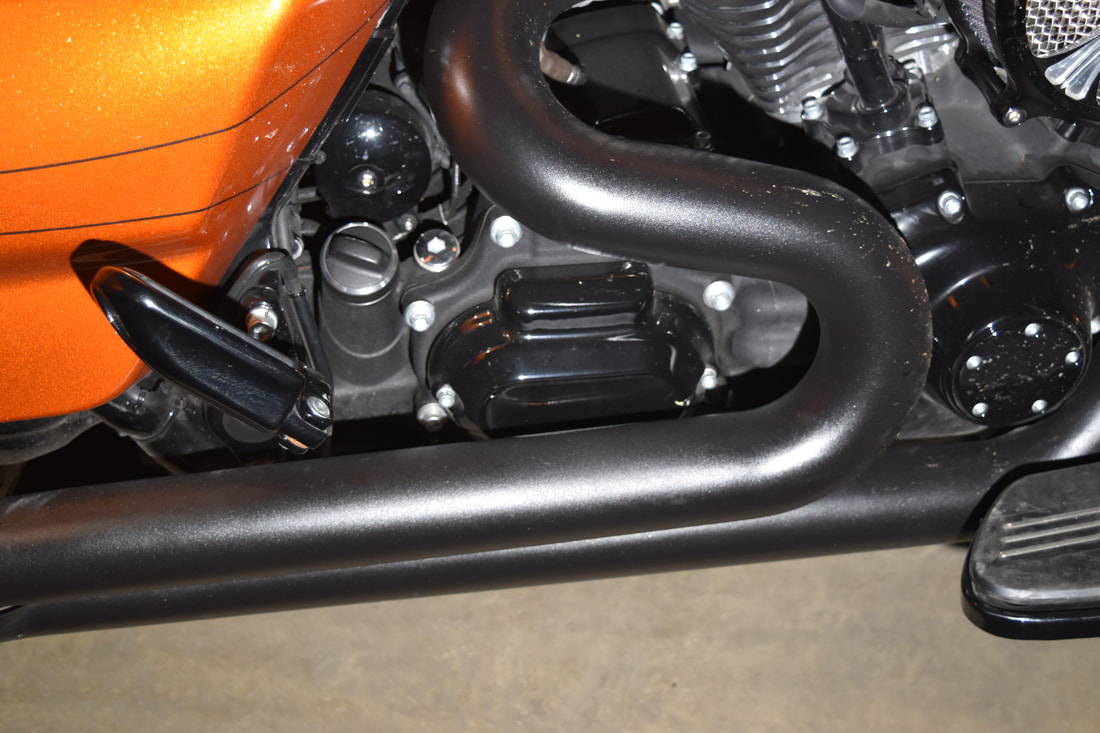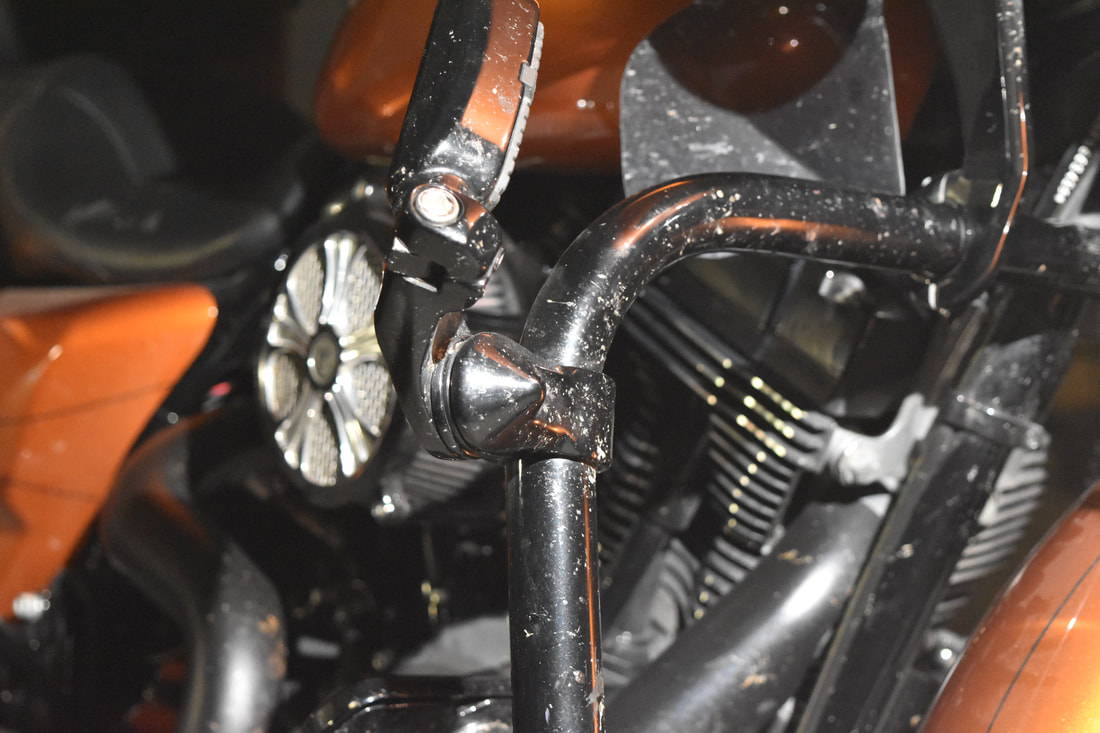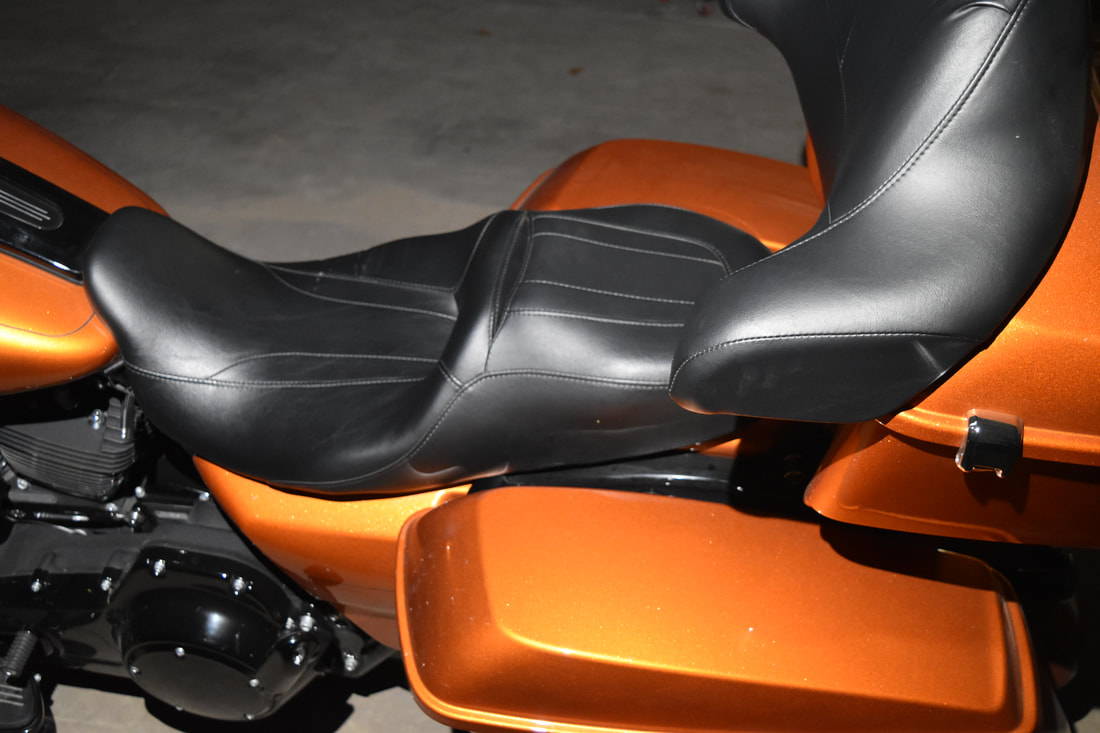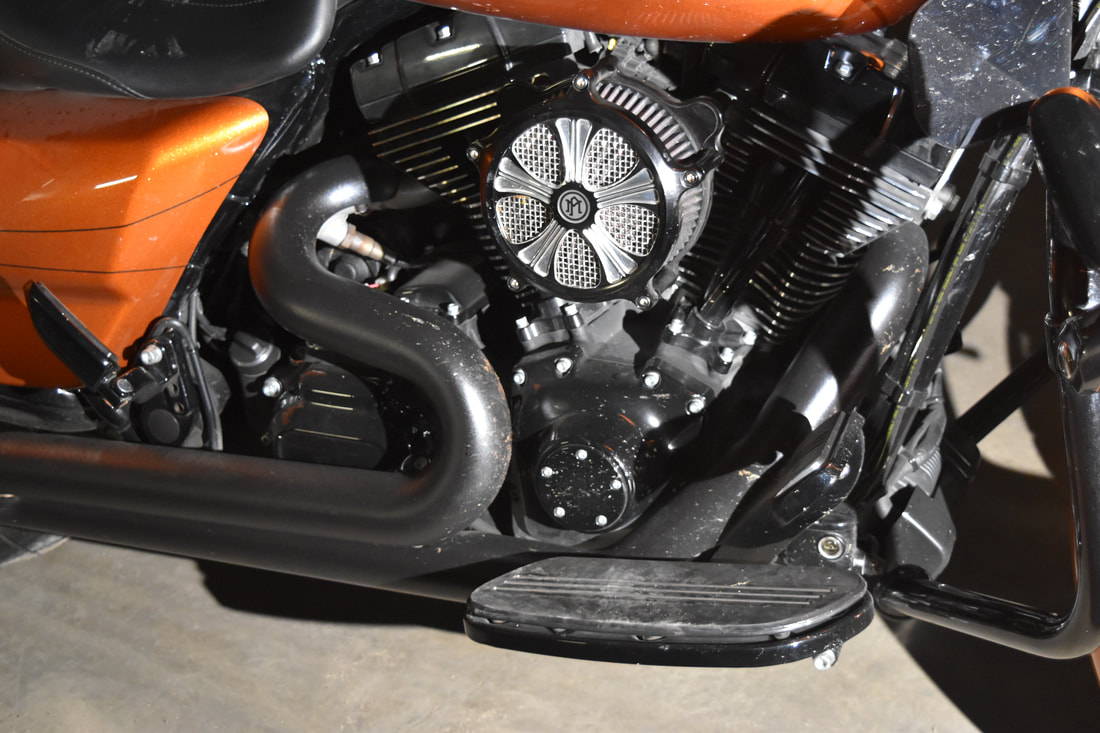 ---
Although we're very experienced in detailing cars, trucks, and SUVs, working on motorcyles is something new and exciting for us. Nevertheless, we took the time to ask the owner to walk us through any sensitive areas on the bike to make sure they were protected/avoided as needed during the wash process.

To safely detail the bike while causing minimal swirls, we started off by used a pump sprayer to allow the dirt to soak in a foamy layer for a few minutes (without letting it dry). After rinsing the foam off, we gently agitated the dirt using a combination of merino wool wash mitts and ultra-soft brushes to get into the nooks and crevices. Immediately afterward, the motorcycle was air-dried using heated, filtered air.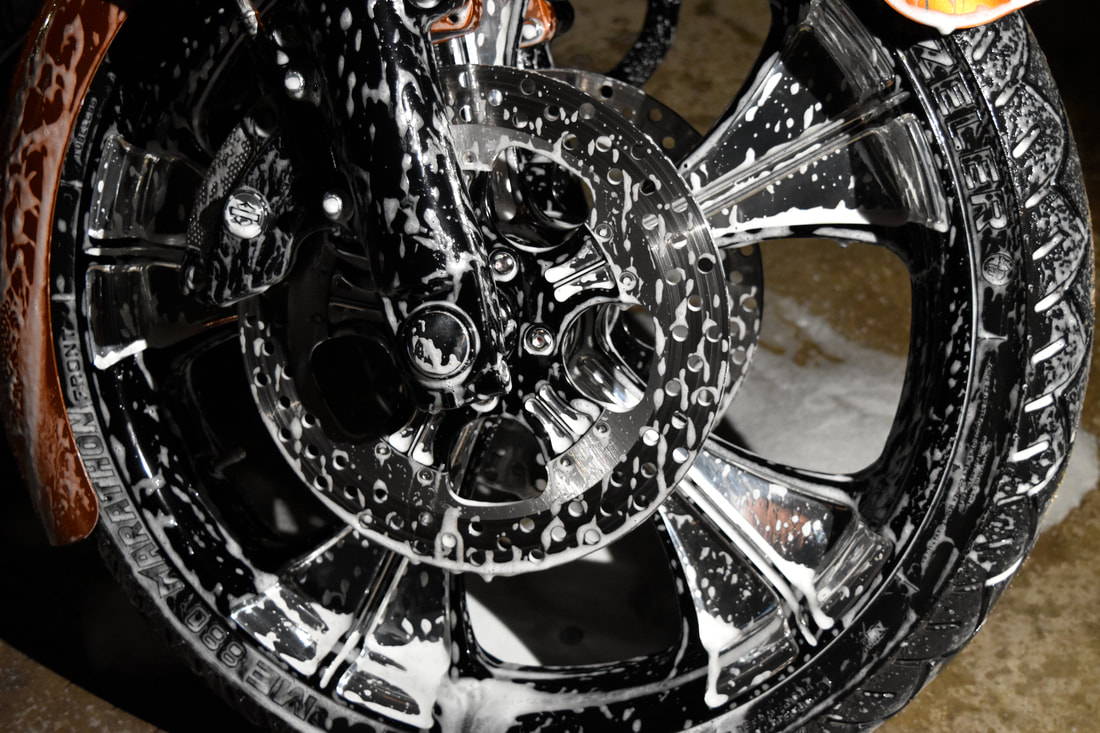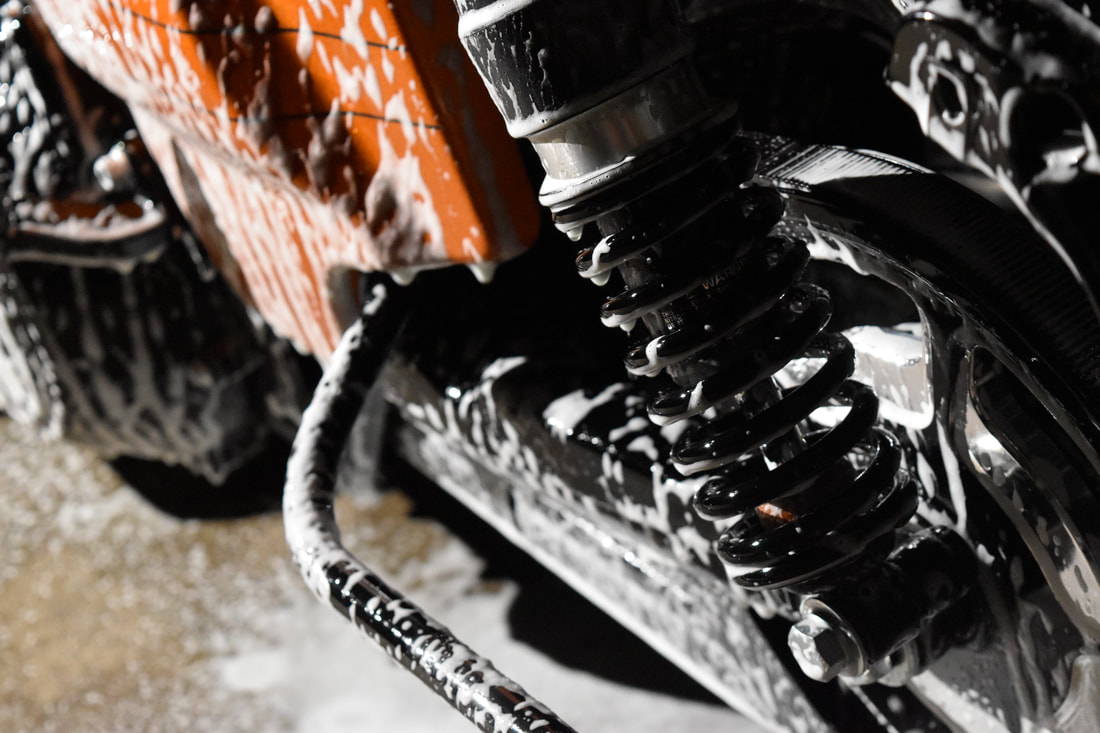 ---
To remove bonded contaminants (baked on bugs, tar, etc.), we opted to clay bar the vehicle. Clay barring is the process of lightly rubbing a piece of detailing clay against the paint (along with a lubricant such as clay lube or soap).

To determine whether your paint is contaminated, feel the surface while it is wet/soapy. If the paint feels rough or like sandpaper, it has contaminants stuck to it. Clay barring should be done only when required (with the finest grade of clay possible) to reduce the possibility of marring the finish.
---
To take this bike detail to the next level, we removed and reinstalled the following components:
Seat assembly

Left and right saddlebags

Upper deflector/windscreen

Lower deflector (both pieces)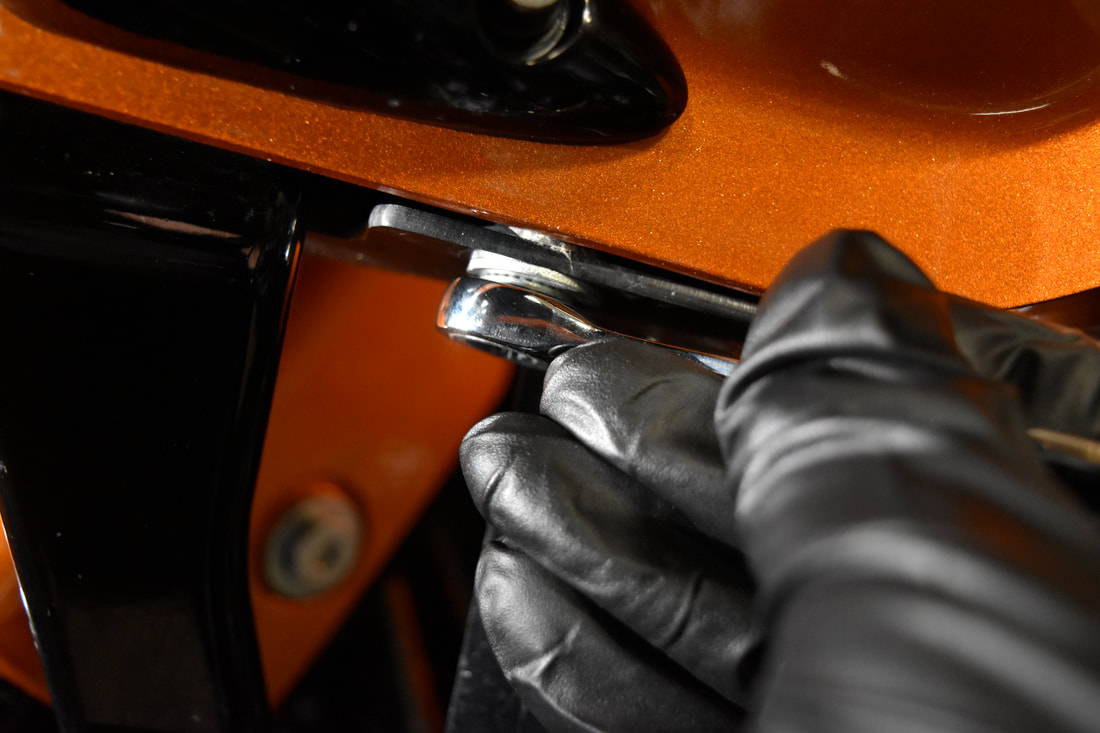 ---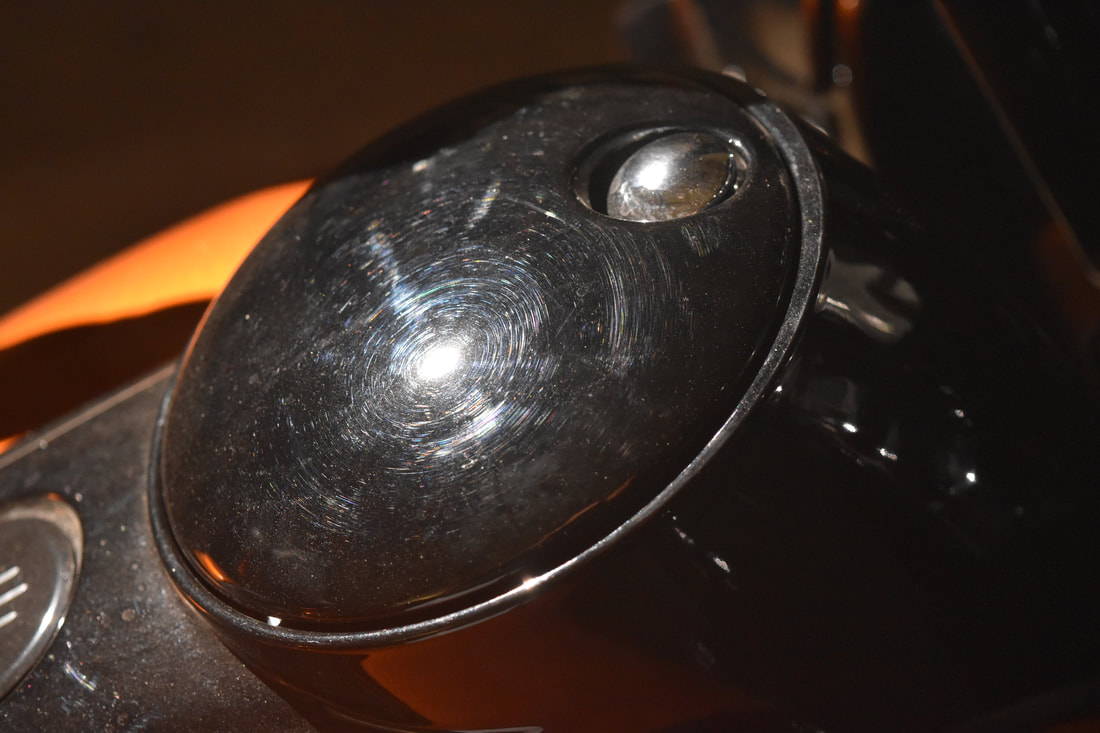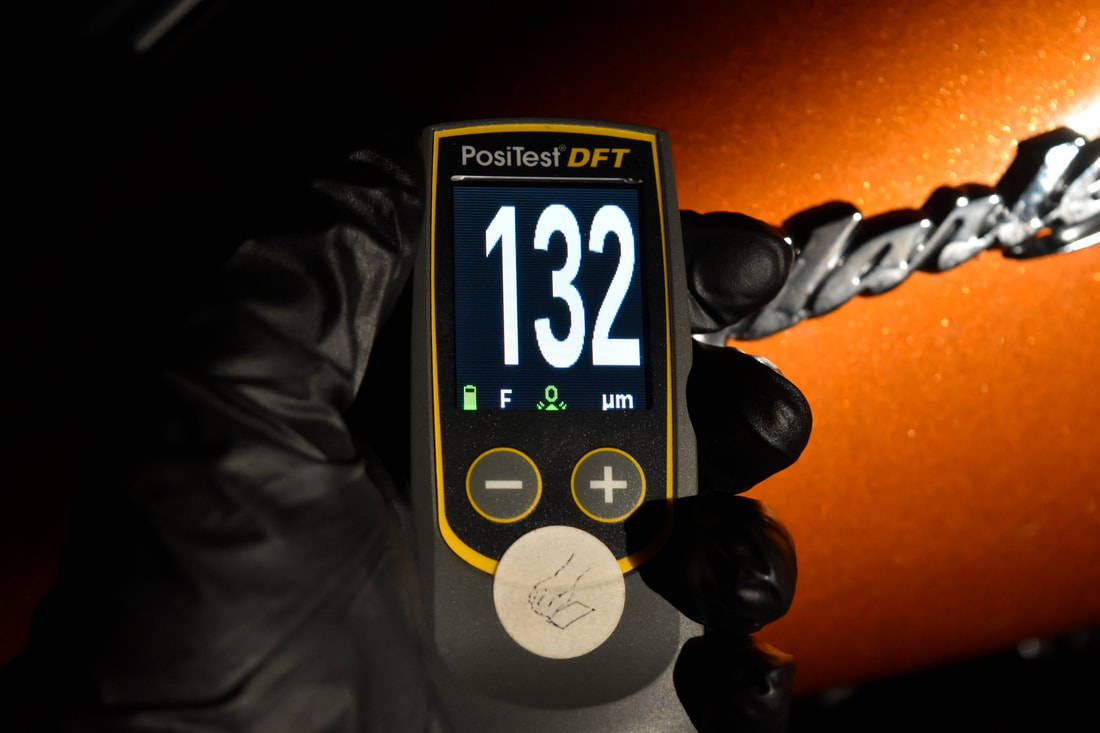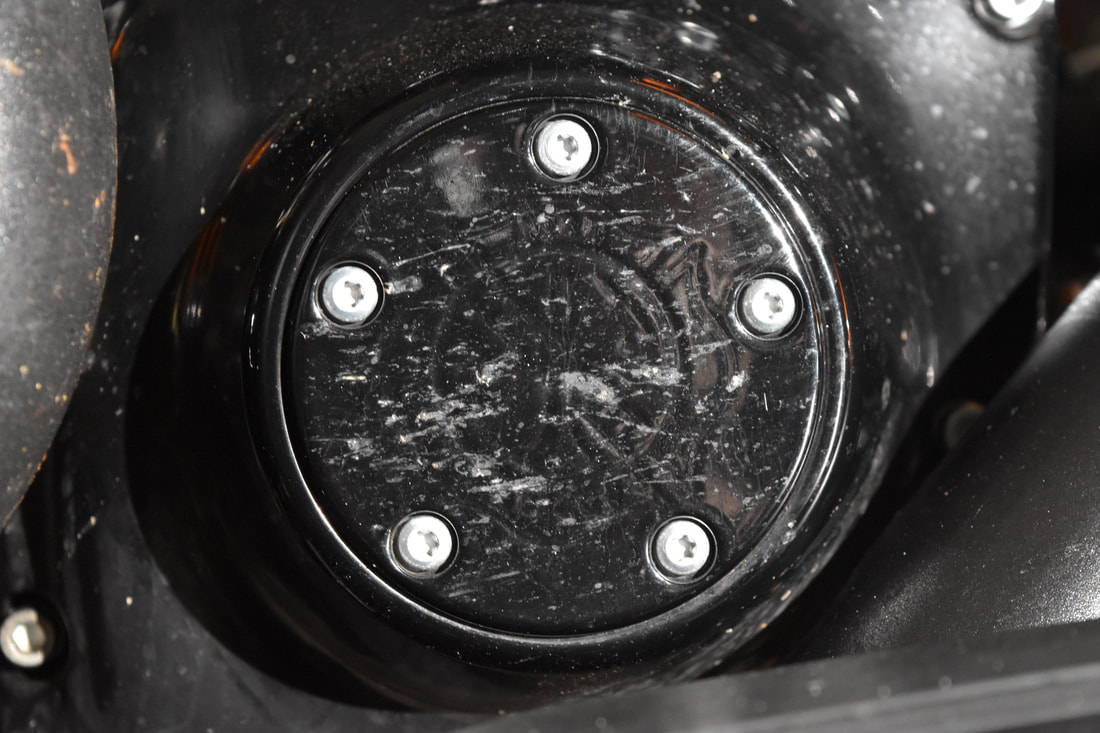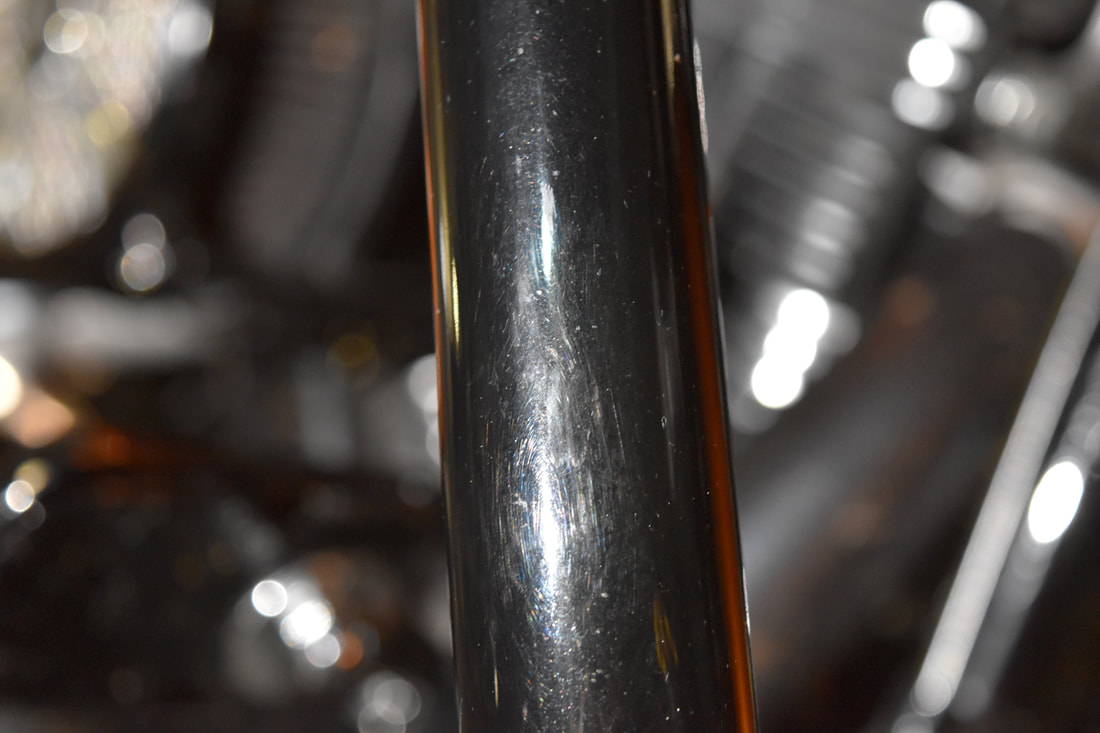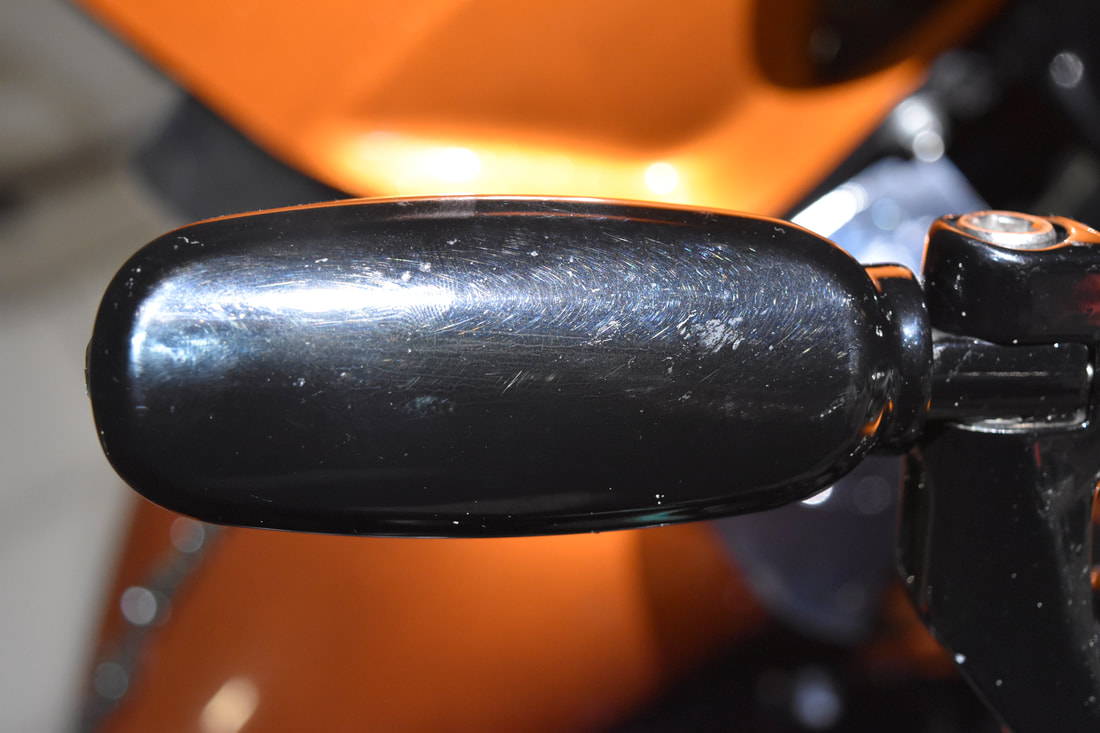 ---
The following areas were given a Stage II Polish
Gas Tank Trim

Inner Fairing

Upper Deflector/Windscreen

Handlebars

Headlights

Other Lights

License Plate Holder

Engine Covers

Transmission Cover

Saddlebag Support

Touring Pack Quick-Attach Brackets/Dock

Luggage Rack

Forks

Strut Covers

Safety Bar
The following areas were given a Stage I Polish.
Front fender

Rear fender

Gas Tank

Side Covers

Outer Fairing

Headlights

Other Lights

Transmission cover
Nearly all of this was done with a 1.5" Polisher.
(We demand that kind of precision)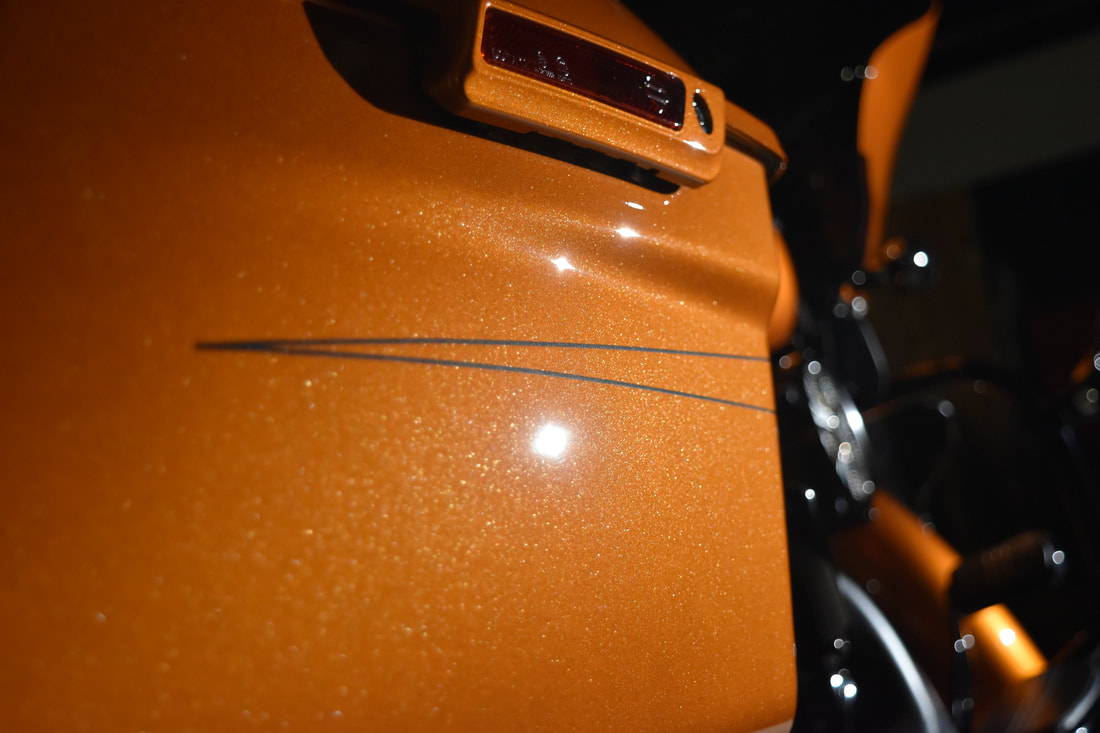 ---
Unlike traditional waxes and sealants, nano coatings form a semi-permanent chemical bond with the paintwork, providing unmatched durability, swirl resistance, and protection from the elements. These long lasting coatings also allow for easier maintenance and they retain the "freshly polished" look for longer.

Gtechniq Crystal Serum Light (CSL)
Durability: ~3-5 Years
Gtechniq CSL is a ceramic, semi-permanent nano coating that is designed to provide maximum gloss, swirl resistance, and chemical resistance. This coating is no joke - you can measure the additional thickness of the paint after application. As per manufacturer recommendation, we applied one layer.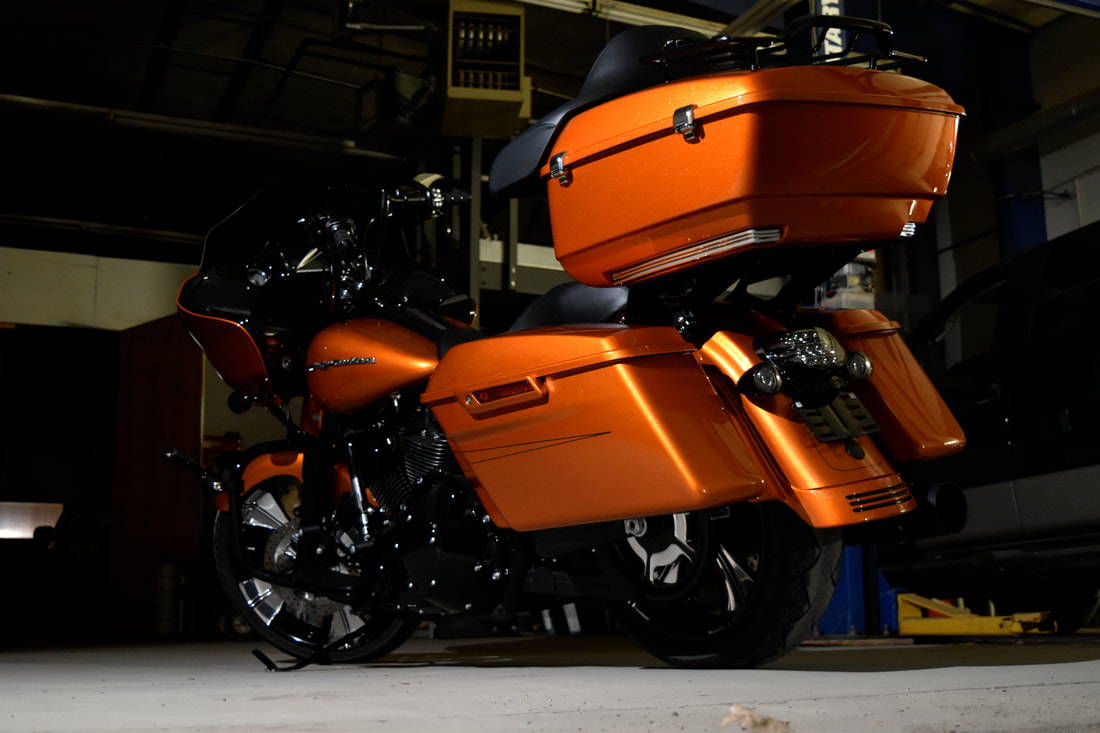 Wheels, Brakes, and Exhaust
Gtechniq C5 Wheel Armour
Durability: ~1-2 Years

Gtechniq C5 Wheel Armor is a long-lasting, hydrophobic, and heat-resistant coating that protects the rim from environmental contaminants and assists in repelling brake dust.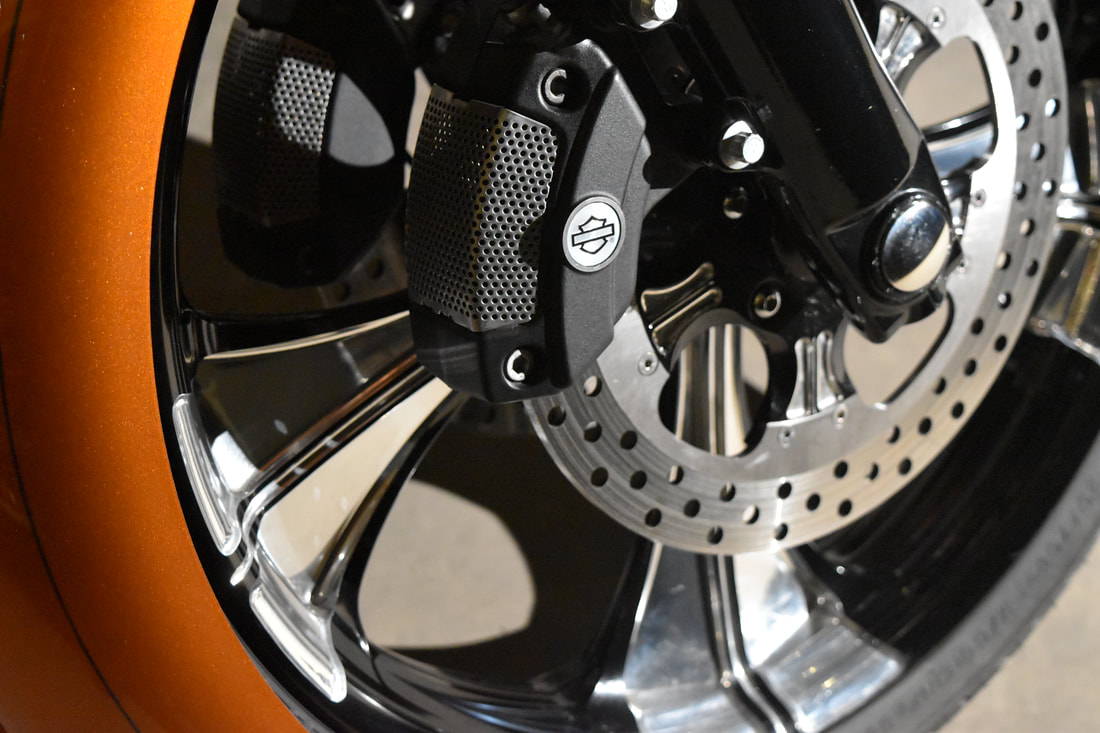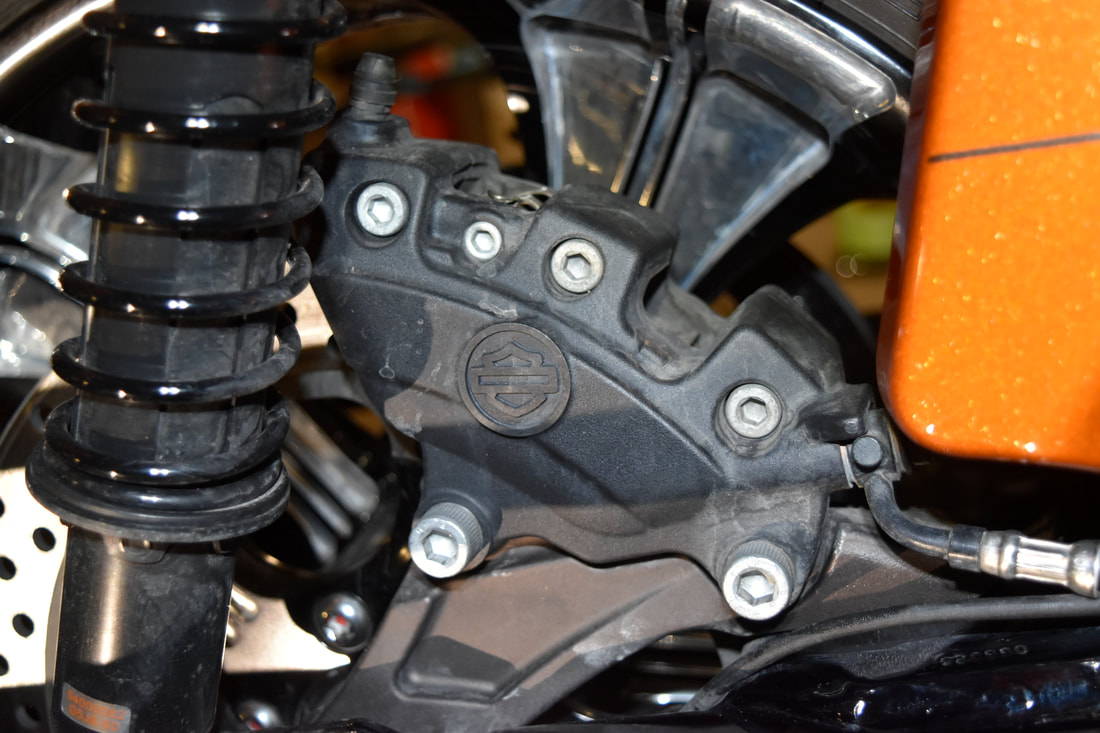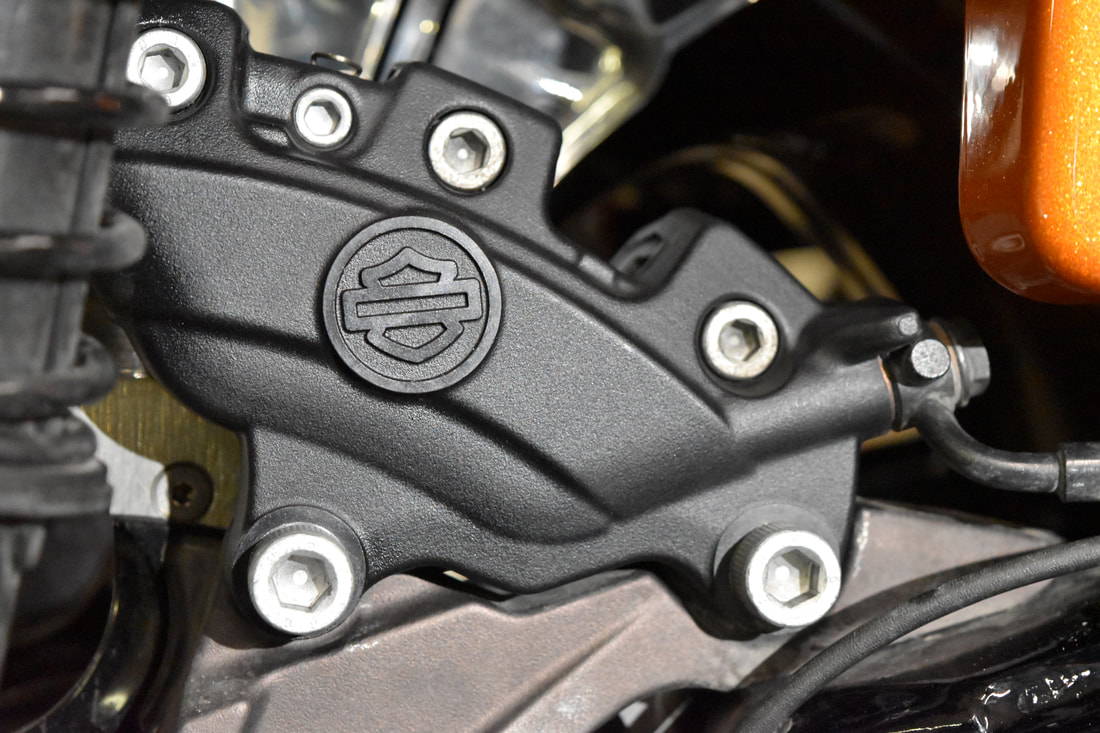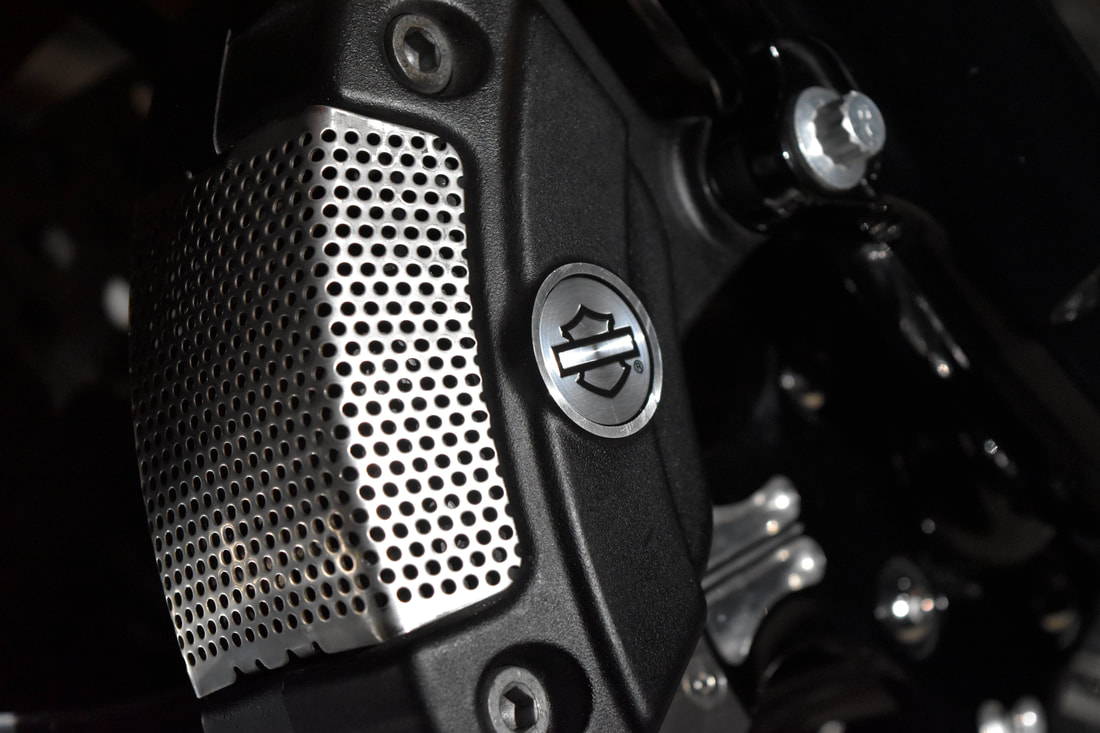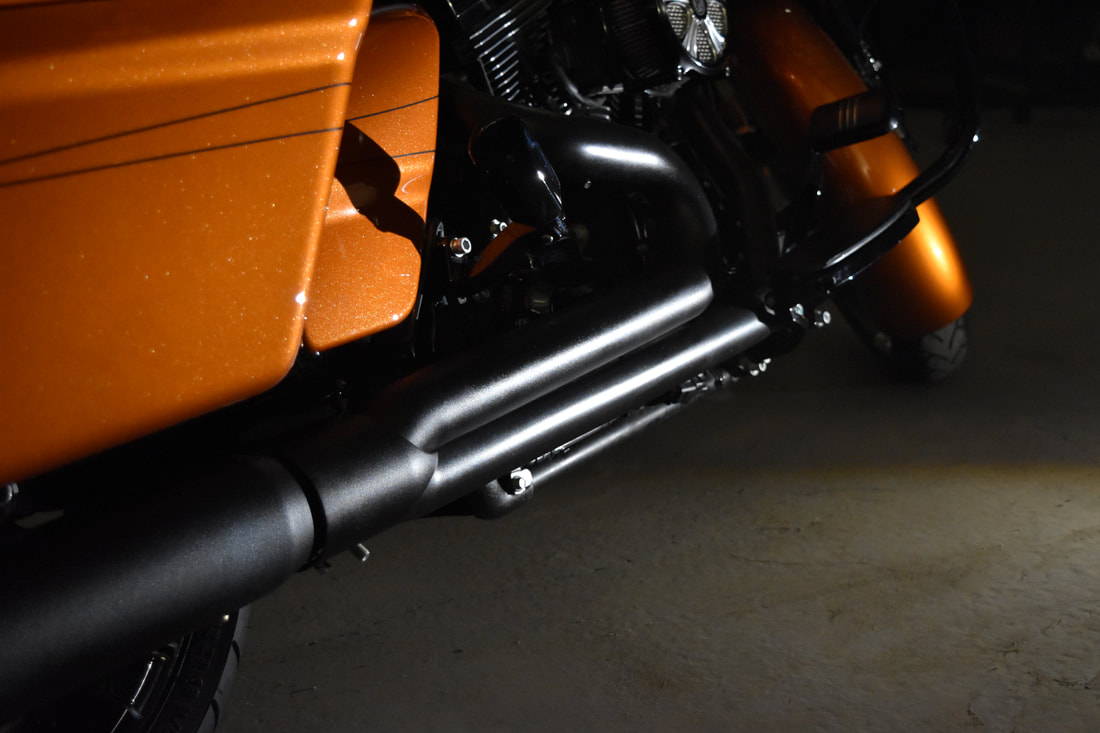 ---
To clean the leather, we used an ultra-soft leather cleaning brush to lather a pH-neutral leather cleaner onto the leather – one panel at a time. Each panel was immediately dried with a microfiber towel.

To condition and nourish the leather on the seat, we applied Gtechniq L1 Leather Guard.
---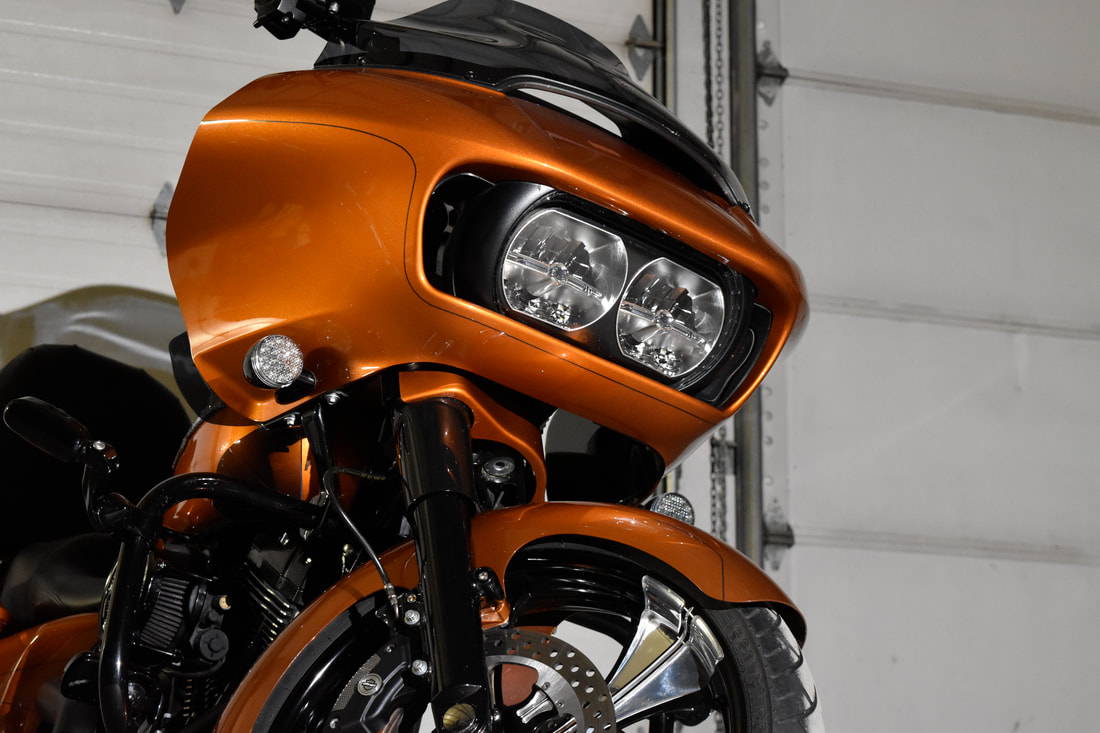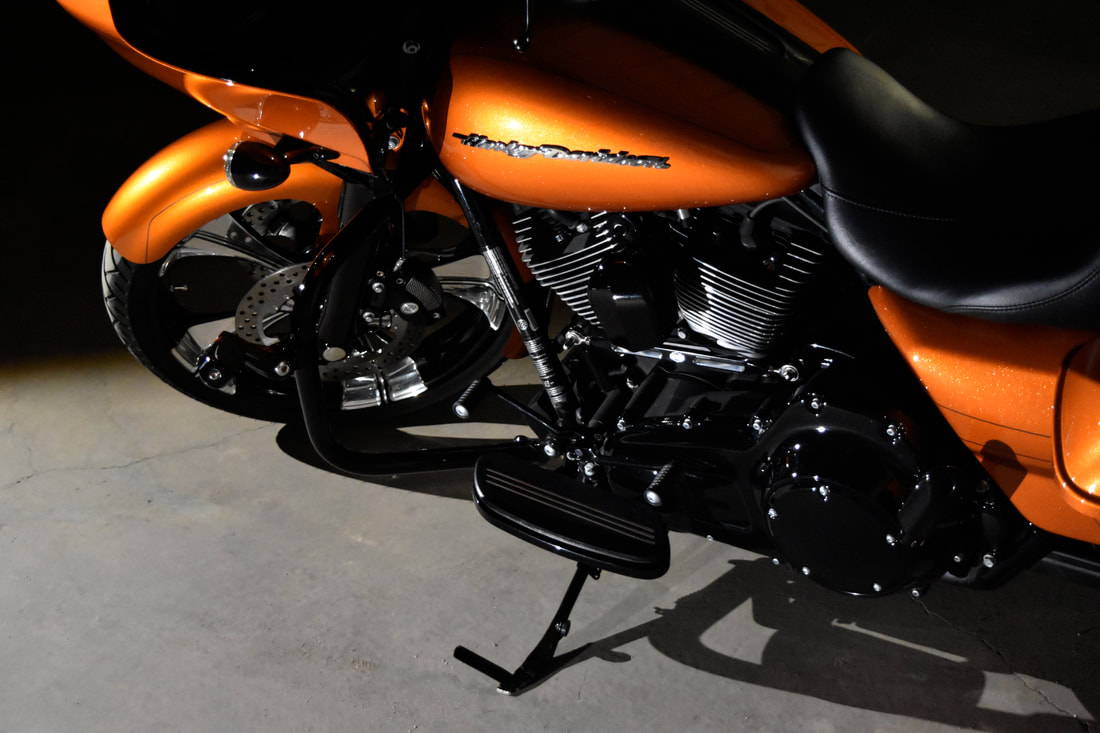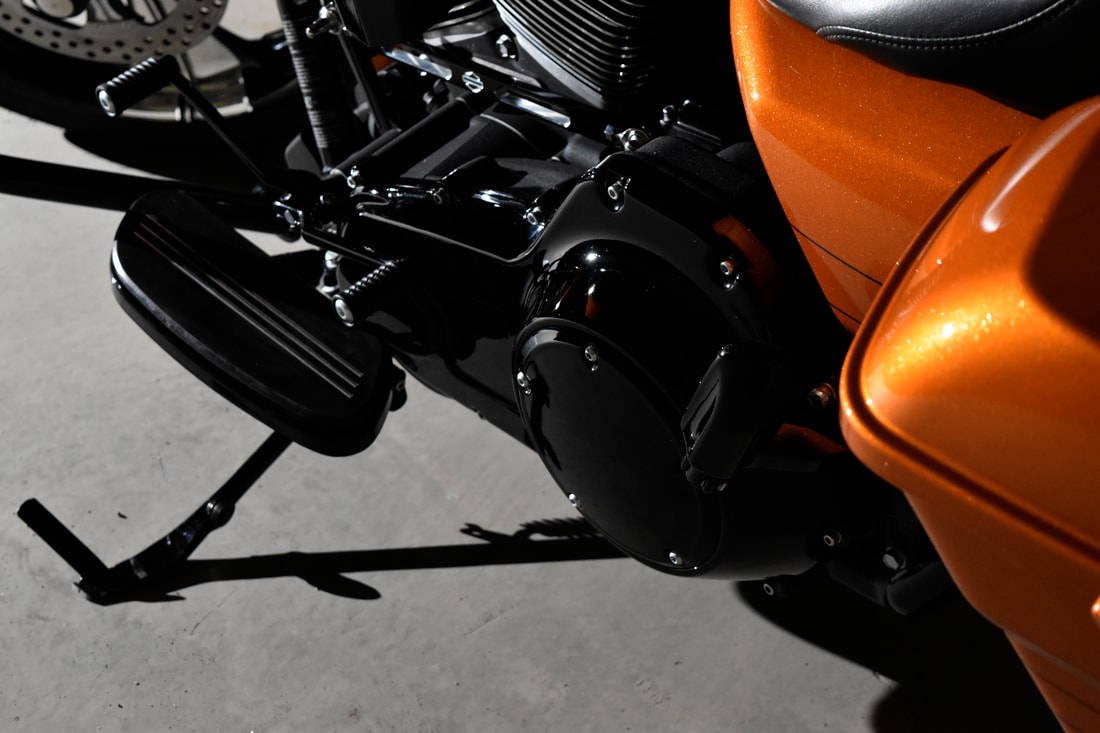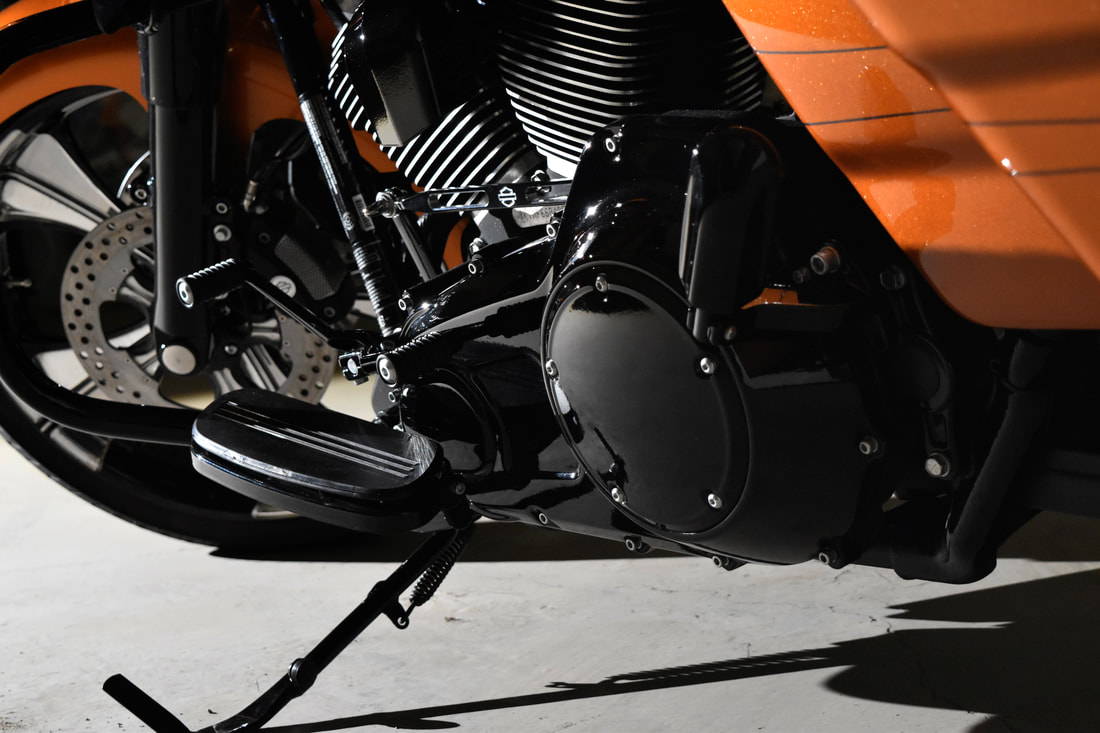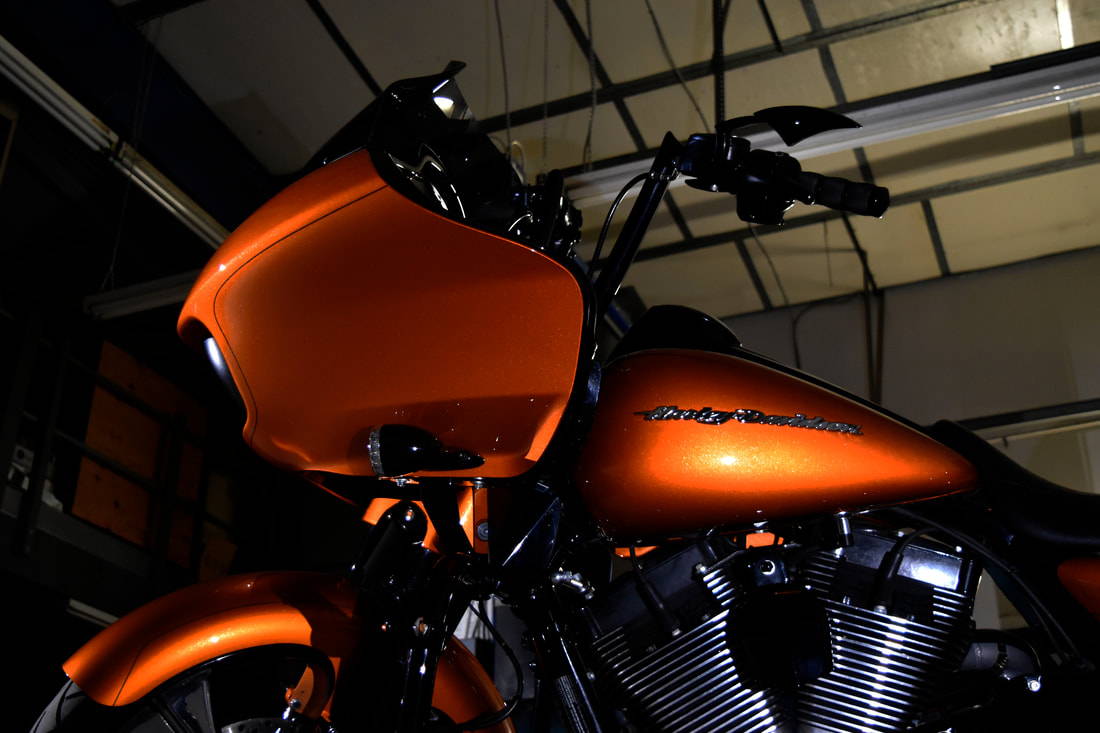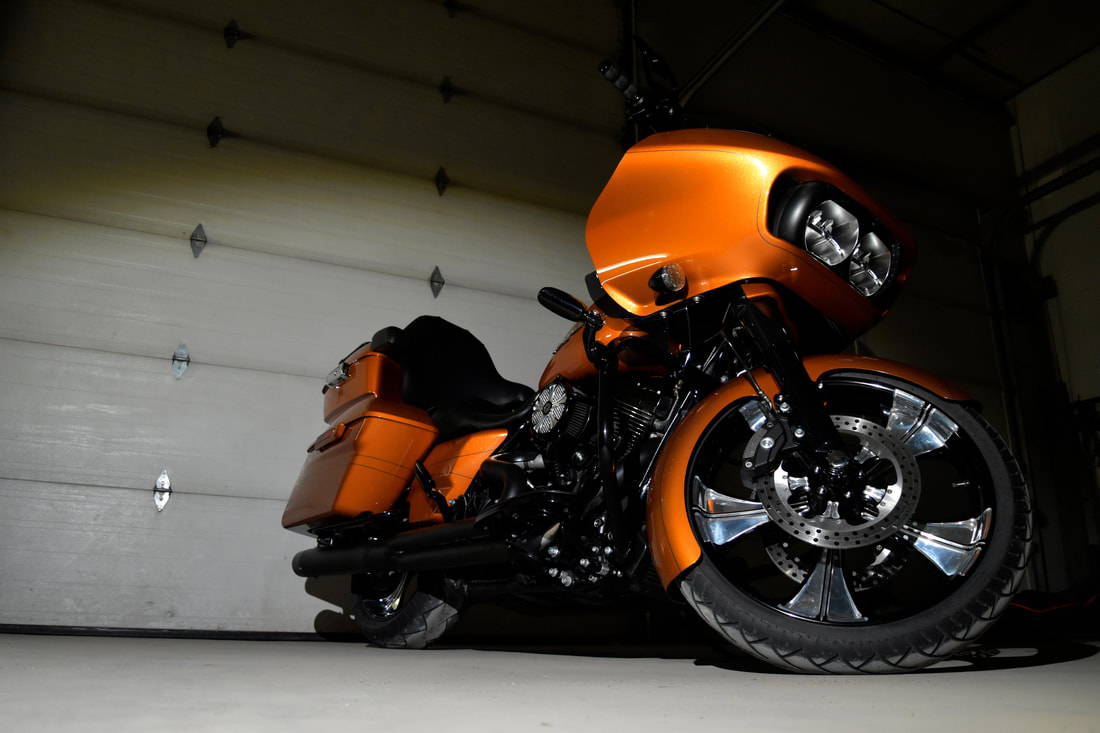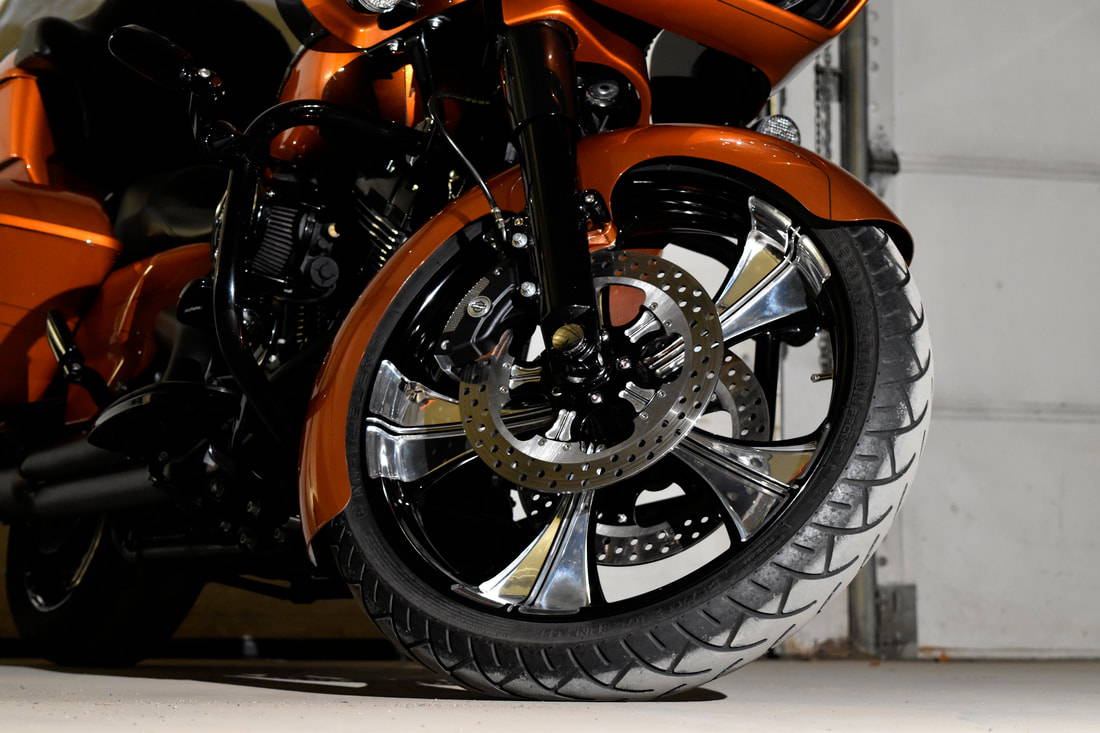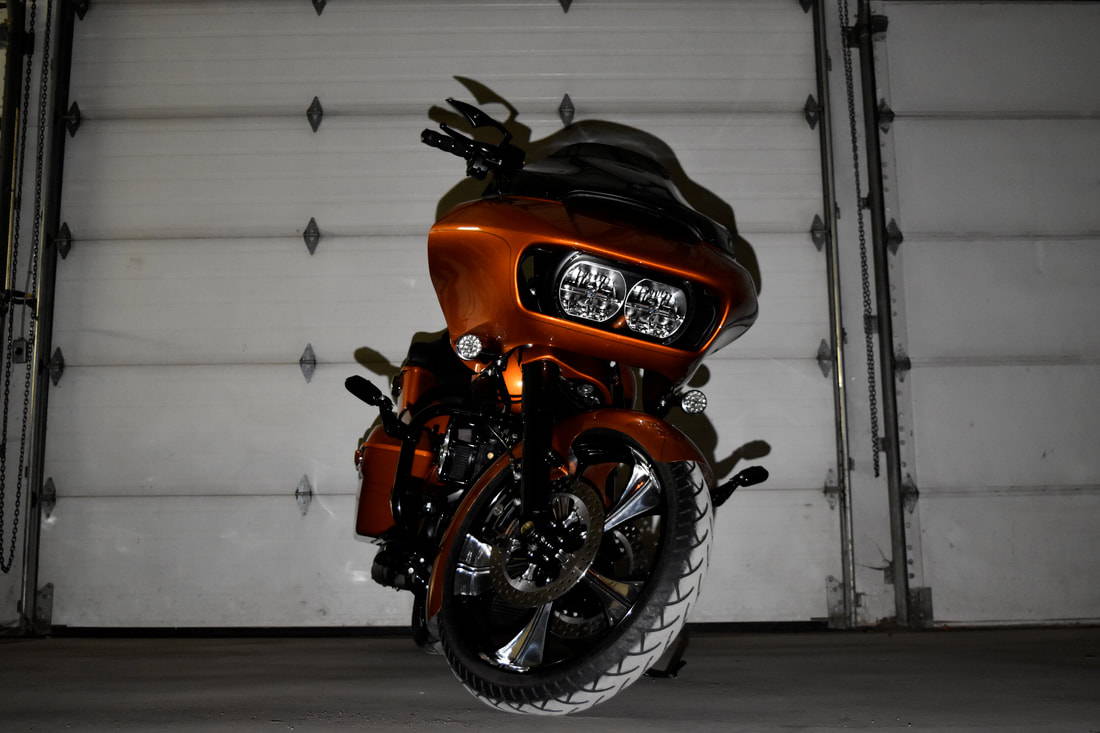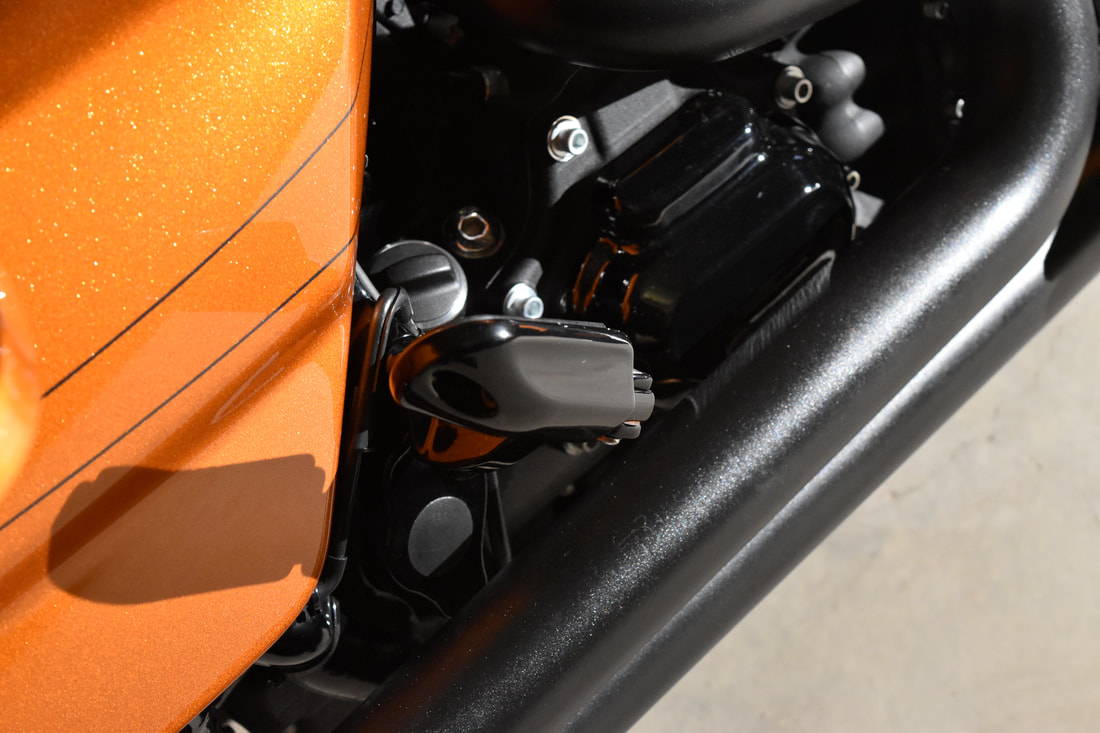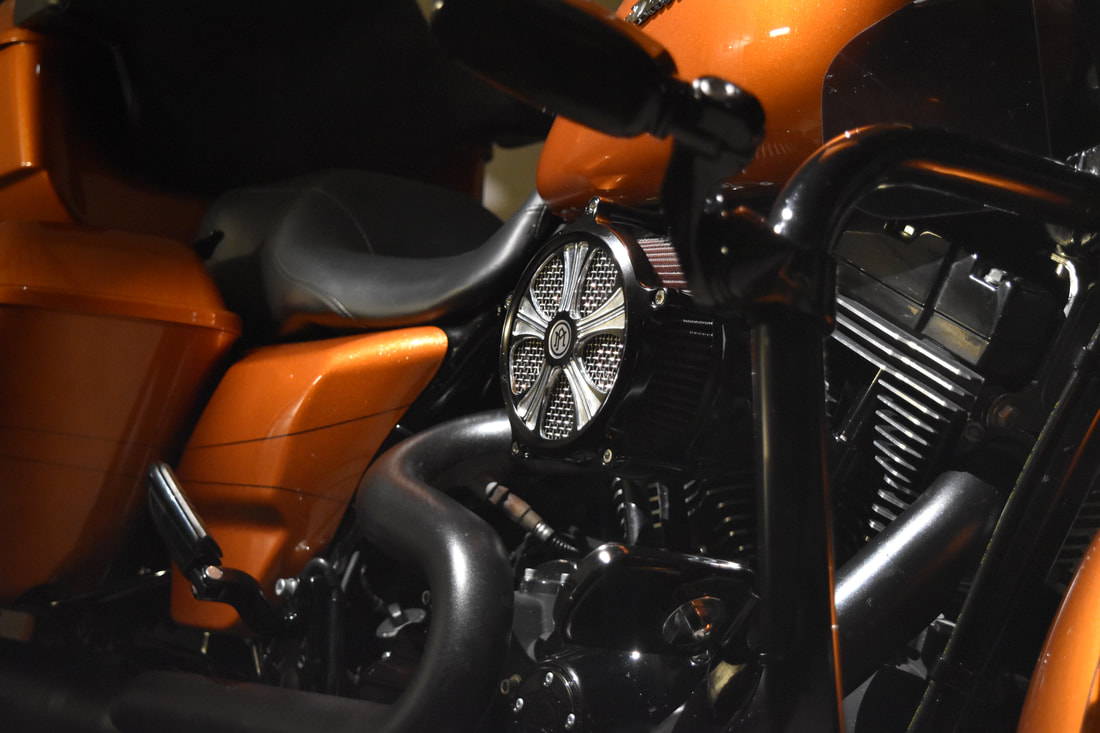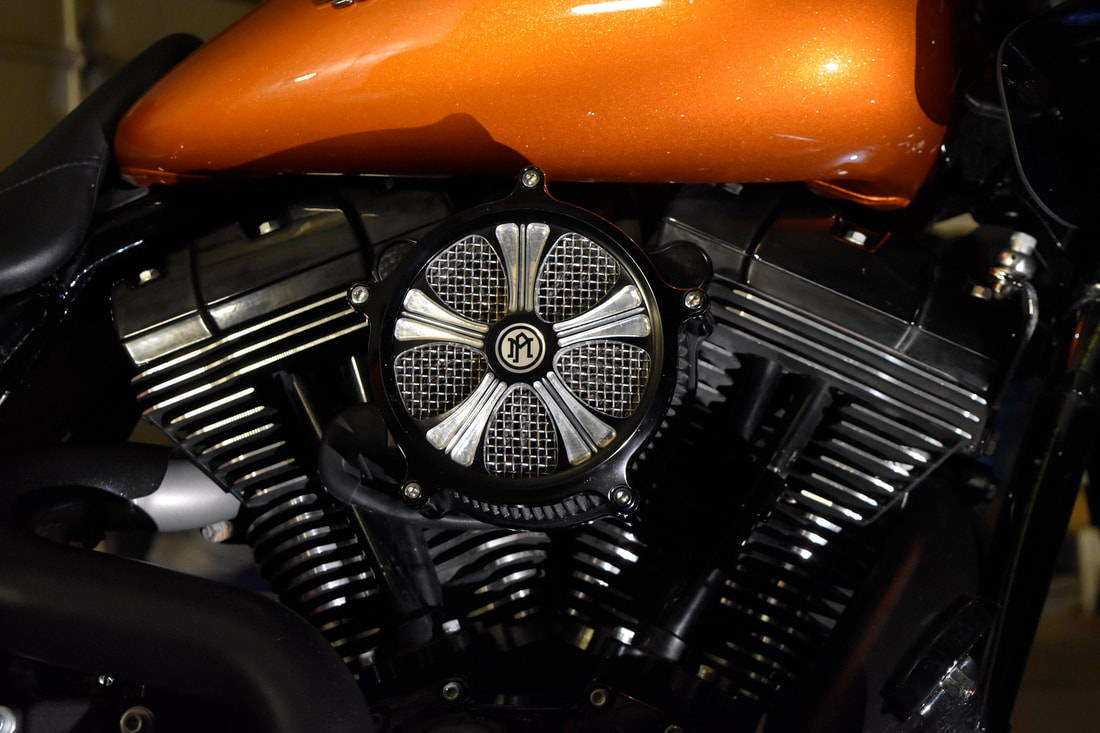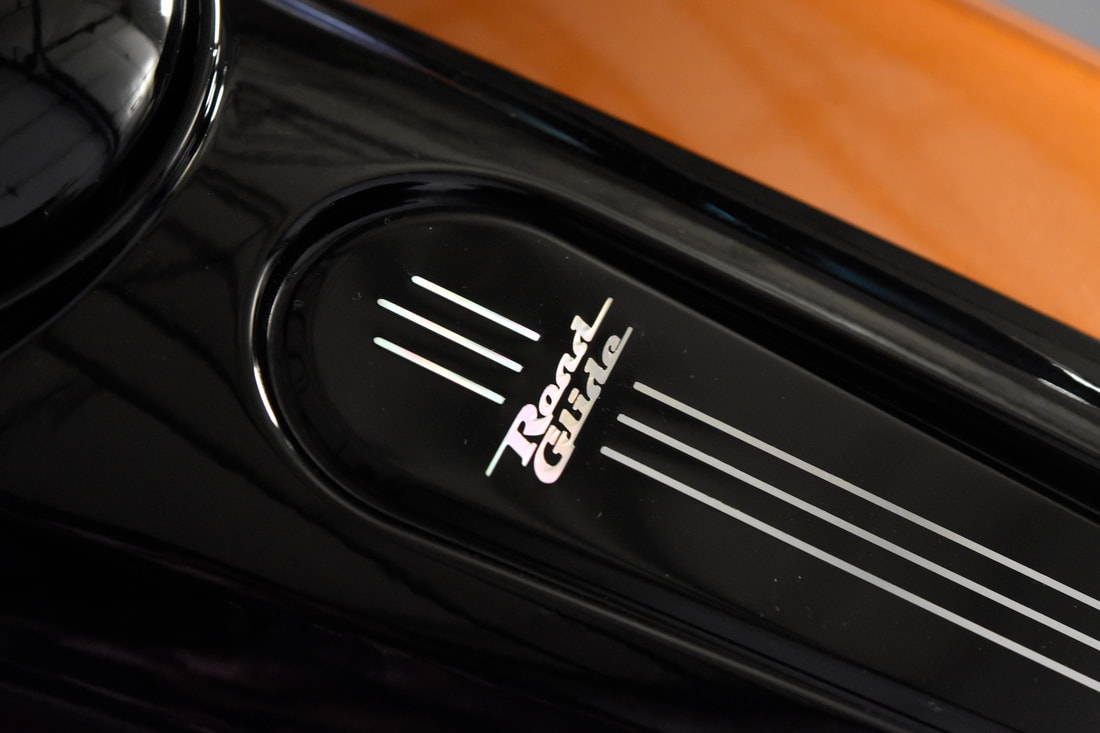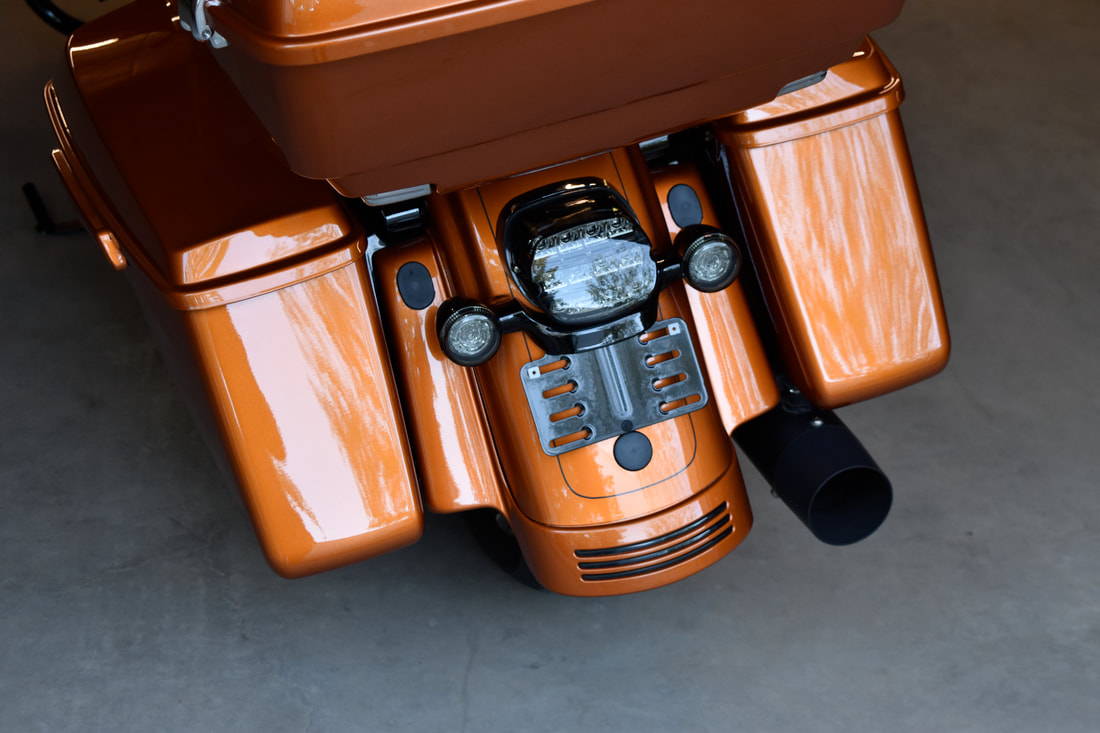 ---